The Carrier CO₂NSERVATION Meter demonstrates our ongoing commitment to the environment, and it isn't slowing down anytime soon.
Sustainable Measures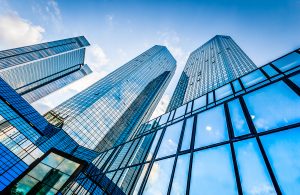 The movement toward a more sustainable future requires companies to take steps to conserve natural resources and create more efficient solutions. As natural leaders, Carrier has pioneered the development of innovative solutions to achieve these goals throughout our history. We believe that green products must start at a green company, and the Carrier CO₂NSERVATION Meter is a visual way for us to demonstrate this belief. It showcases the extraordinary measures we have taken in sustainability and efficiency.
Introduced in 2010, the Carrier CO₂NSERVATION Meter calculates the amount of avoided greenhouse gas (GHG) emissions as a result of the installation of high-efficiency Carrier® air conditioning, heating and refrigeration products by customers around the world since 2000, and from NORESCO, an energy services business of UTC Climate, Controls & Security, since 2008.
Buildings account for 40 percent of all energy consumption, and HVAC systems account for 40 percent of that usage within buildings. By comparing the projected carbon dioxide emissions from select Carrier products to emissions from comparable baseline products, the meter helps illustrate the impact of choosing the high-efficiency technologies and solutions in which Carrier invests.
In 2014, the Carrier CO₂NSERVATION Meter reached 14038 million metric tons of greenhouse gas emissions (CO₂e) saved. This measure represents the equivalent of removing approximately 29 million cars off the road for one year.
Reaching such a significant milestone is an achievement we share with our customers. While Carrier designs with the environment in mind, creating products that consume fewer resources and produce fewer emissions during manufacture and operation, it is ultimately up to customers to employ these energy-efficient solutions in their buildings and homes. Through the power of their collective decision to embrace sustainability, they play a role in improving our world along with us.
Carrier has been dedicated to making the world a better place to live, work and play from the very beginning. Today, as our products and services help save more and more CO₂e, the CO₂NSERVATION Meter continues to roll on. And with an enduring commitment to sustainability and efficiency guiding us, we don't plan on it slowing down anytime soon.