Whether you're living in a climate that is warm year-round or enduring a summer heat wave, Carrier helps ensure that your home offers a consistently cool escape from outdoor extremes.
An Ideal Degree of Comfort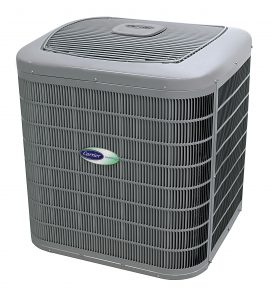 From scorching heat to stifling humidity, summer weather extremes can make the outside world rather uncomfortable. However, in your home, Carrier® cooling solutions ensure that you're never at the mercy of the weather forecast.
Indoor comfort is a product of technologies that control temperature, humidity, and air quality. Through innovations like our Infinity® system, Carrier places complete control at your fingertips, helping you maintain precise conditions – even when it's blistering outdoors.
And to create comfort that's right for everyone, Carrier technology even allows you to manage conditions independently in up to 8 zones of your home. This ensures ideal comfort for varying environments such as the kitchen, living room and bedrooms, and for the individual preferences of you and your family members.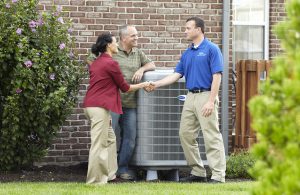 At Carrier, we take a healthy approach to home comfort. That means temperature and humidity management go hand-in-hand with our Infinity system controls. And indoor air quality goes beyond filtration to killing germs. We offer air purification solutions that can kill or inactivate up to 99 percent of everything they capture – including mold, allergens, and tiny pathogens that cause the flu and common cold.
We're also committed to helping customers maintain a healthy bottom line when it comes to energy bills. Our Infinity® heat pump with Greenspeed® intelligence is one of the most efficient of its kind in heating mode with cooling that rivals our highest efficiency air conditioner. And the Infinity® Touch Control can give you energy tracking insights while it actively manages the system to ensure your ultimate comfort in the most efficient, cost-effective way possible.
And, because comfort should be felt, not heard, Carrier innovations have led to some of the quietest home comfort products available. Our outdoor units with variable-speed or 2-stage technology are designed to minimize sound.
Just as cultures and climates vary, no two homes around the world are exactly alike. That's why Carrier offers different types of air-conditioning systems to meet your needs. So whether it's an air conditioner, packaged heat pump or ductless system, you can count on the installation and service expertise of independent Carrier contractors to help you select and maintain the right solution for your ideal comfort.